Who we are…
Our board of directors is elected at the AGM held each spring. The current directors all live on the Isle of Wedmore and are profiled below.
Vanessa Becker Hughes
Director
Vanessa was born and brought up in Wedmore and now lives with her family in Theale. She works alongside Robin Mewes in Rooftop Consulting, and is a Director of Community Power Ltd. She is also a director of Queen Bee Ltd, innovative designers and retailers of specialist beekeeper clothing.
The co-operative model gives us an opportunity to pull together as a community and take some positive steps over local energy production. My aim is to create an opportunity for people to engage with renewable energy: you will not need vast sums of cash and you will not have to own your own home. It's probably one of the best ways we can pool resources as a community in a bid to achieve so many positive things.
Vanessa has over the past few years demonstrated the benefits of community buying and the concept of bulk purchase by starting a local home energy buying group. She sees Wedmore Community Power Co-operative Ltd as an extension of this to green energy, employing the trusted values and principles of the co-operative model. She is committed in this role to assisting as many people as possible to embrace renewable energy.
Vanessa is a governor at her daughter's school and a member of Wedmore Green Group
Bob Hayter
Director
Bob was born in Bristol and has a degree in engineering from Bristol University.
He had extensive experience in project management in ICI and then with an American company during their expansion into Europe, when he was resident in The Netherlands and subsequently managed one of their factories in Sweden.
Following this, he worked for several years as a consultant in health, safety and environmental matters in a variety of European countries.
His engineering background makes him particularly attracted to the simplicity and low maintenance cost aspect of groundmounted solar power generation.
This type of power generation is to be encouraged since it will stimulate further research on its development, thus bringing down costs and increasing efficiency still further. I firmly believe that local communities must take every available opportunity to reduce our dependency on fossil fuels. We cannot expect central government to do everything.'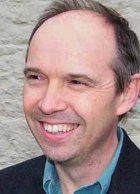 Robin Mewes
Company Secretary
Robin is a chartered surveyor and registered valuer with 25 years' experience in the property industry. He is deeply immersed in the world of solar PV and set up Rooftop Consulting Ltd in 2010 to explore investment opportunities in green energy. Rooftop helps property managers and community groups realise schemes that might otherwise fall outside their resources of time and money.
Robin is a director of Community Power Ltd and a member of Wedmore Green Group.
"Direct investment in local renewable energy must be seen as an increasingly important part of any balanced investment portfolio. In a distinctly uncertain economic climate, an investment that effectively operates without reliance on banking and international finance and that has no ongoing reliance on imported raw materials or fuel must be seen as robust diversification. I am delighted that members are expected to achieve a steadily increasing return while also supporting a cost-effective business model that will deliver significant benefits to the Isle of Wedmore. This is the way communities can pull together to mitigate increasing cost and reduce broader environmental and economic risk."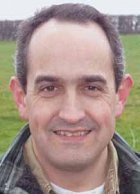 Steve Mewes
Chairman
Steve was born and brought up in Wedmore and now lives nearby in Heath House. He works as Consultation Manager for Tidal Lagoon Power, which aims to develop a series of tidal lagoons generating clean energy.
His background is in quality assurance and project management on the internet, education, charity, food and travel industries.
He is a founder and current chairman of Wedmore Green Group which was formed in 2006. The group aims to inform and promote environmental projects in the Wedmore area with the long-term goal of helping the community find a more sustainable future.
"For the community on the Isle of Wedmore to make its contribution to producing its own power, with local investors and a community benefit to help others in need, means everything to me."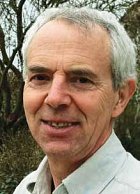 Rob Richley
Director
Following a career as a journalist on national newspapers, Rob now runs a communications agency specialising in PR for the low carbon sector. He has lived in Wedmore for 20 years and is a founder and current secretary of Wedmore Green Group.
"The environment is my passion so I am really enthusiastic about what Wedmore Community Power Co-operative aims to do. Using a renewable source to generate clean energy near where it's used and achieving this through a community-funded cooperative makes sense all round. It not only reduces our local carbon footprint but also means that those who can't afford to install solar panels on their own homes can invest in community micro-generation."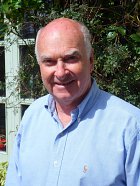 Derek Logan
Director
Derek retired from a 40 year career in banking in 2009 and has subsequently taken on a number of non-executive financial roles both in the UK and overseas. Experienced in financial management, forecasting and project finance. He has been a resident of Wedmore for 2 years and was appointed as a director by the founder members early in 2014
"Being part of a project for the community by the community is very rewarding. In my experience to deliver completion on time and in budget is rarely achieved. The challenge now is to ensure both the investors and the wider community get the benefits."