by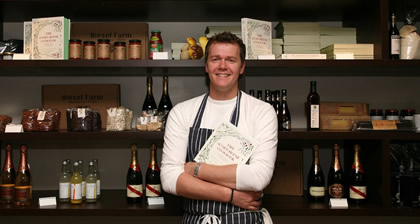 Local resident, Eco-friendly chef shares and star of Channel 4's 'The People's Supermarket' Arthur Potts Dawson shares his thoughts on Wedmore
CPC

.



I believe in people power. For the people, by the people. That's why I helped create the People's Supermarket, a sustainable food coop which encourages communities to work together and shop local for their everyday grocery needs.

When I started working with Good Energy, I discovered that people power is flourishing in the energy sector too. Communities all over the country are joining forces to create renewable power projects that simply use the sun, wind and water. I was thrilled when I learned that my village, Wedmore, was setting up its own community energy scheme and was hoping to sell the power to my friends at Good Energy. So I invited them all round, and we sat in my garden, chatting about the awesome power of nature and how to harness it.

Less than a year later, Wedmore Community Power Co-operative is on course to build 1MW of solar across two paddocks, just north of the village. It should generate enough to meet the needs of 300 homes while saving 450 tonnes of carbon every year. It's not the first time this small village of ours on the edge of the Somerset Levels has pioneered new sources of energy: it had its own gasworks in 1870 and an electric power company in 1908, well before local towns.

It's been brilliant watching the project develop from the initial scoping work to the last stages now of securing funding. Wedmore Community Power Co-operative recently announced a share offer to fund construction of the 4000 solar panels needed. They've also signed a Power Purchase Agreement with Good Energy who'll be buying the excess electricity.

These are two organisations close to my heart, working together towards a cleaner, greener future for us all. I know I'll be down there watching as the installation of the panels progresses; I want to be able to see exactly where my energy is coming from. I like my energy like I like my food: natural, local and sustainable.



Article Source:

http://www.goodenergy.co.uk/blog/articles/2013/07/25/the-people-s-power-station